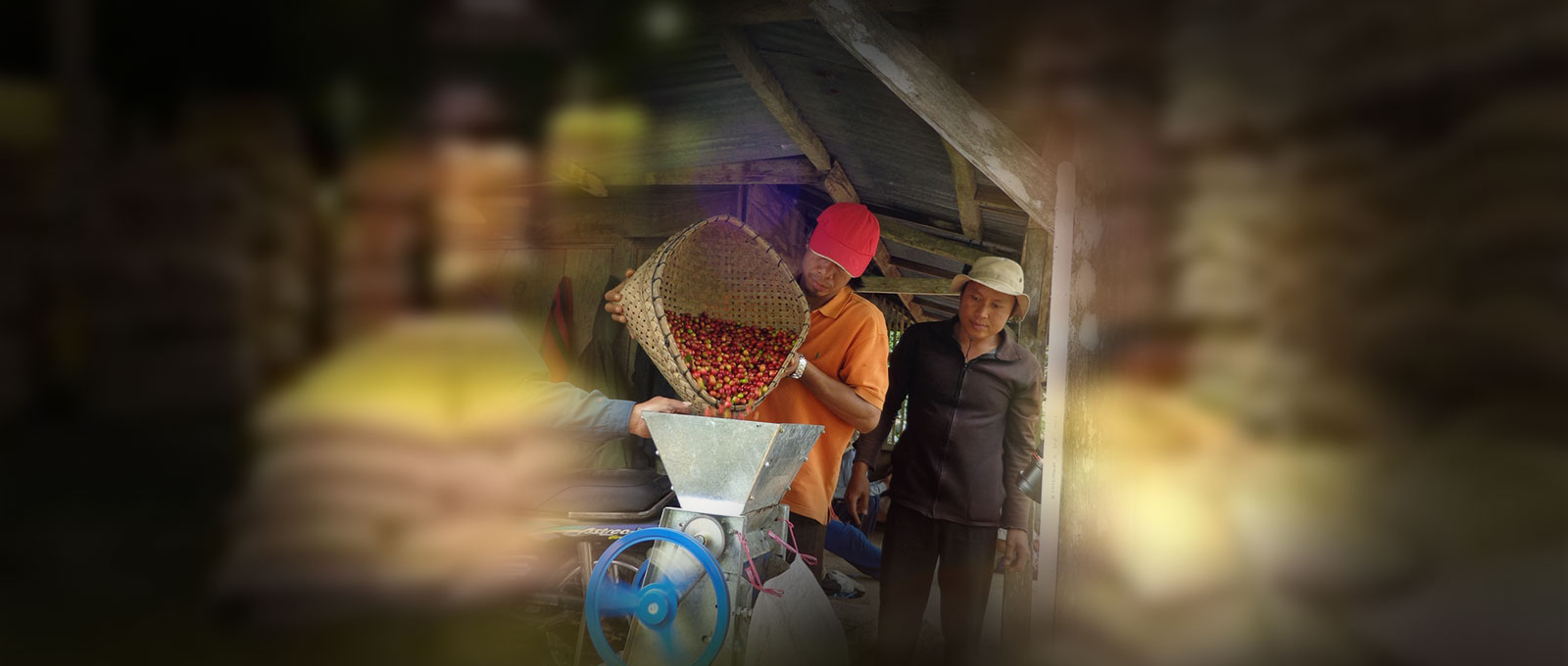 Get to know PT RAAS
OUR STORY
PT RAAS was established in 2004 for the purpose of processing and export of agricultural commodities from Indonesia. Over time, we have built a solid reputation as one of the most reliable exporters of Indonesian coffees. We wanted to bring the best coffee to the rest of the world, but also wanted to ensure that the lives of the coffee farmers will be improved. By controlling our operations and carefully monitoring our sources, we are pleased to accomplish both of these goals.
We are committed to sustainable farming and prioritize those coffees that are certified as Fair Trade, Organic, Utz Certified, and Rainforest Alliance Certified. Why? Because as much as we love coffee, we respect the people and the environment that go into making that coffee, and we want the future to benefit everyone.
We specialize in higher qualities of coffee and cocoa from Sulawesi, Sumatra, Flores, Bali and Java. In addition, we regularly export these premium and certified coffees to the biggest consumer markets in North America, Europe, Japan, and Australia—and many others. We will ship anywhere in the world, and we often do!
Our head offices are in Surabaya, and we have four offices and processing facilities located in Indonesia. Our facilities are managed by highly experienced professionals in the commodity industry, with a combined history of 60 years experience in the coffee industry alone! We hope to bring you the best coffee while giving back to those areas and people who helped bring it to you.